told you i was desperate!
things you should know before placing order
**only ship to the USA. sorry!
**shipping NOT included in price! i use flat rate boxes ($11 or $6, depending on size) :)
**buyer is expected to pay paypal fees (2.9% + $0.30)
**no trades, sorry! (unless i directed you here personally XD)
**i have two cats and one dog, but i am from a non-smoking environment.
**some items are selling on here and ebay. there is a possibility that i may have sold the item you are seeking.
**feel tree to haggle appropriately
**i will take paypal payments
**once something has been shipped out, it no longer my responsibility.
**if you would like any type of tracking, YOU MUST INQUIRE BEFOREHAND.if you wish to make the transaction via eBay (if possible) then delivery confirmation is automatically added.
**you can find my feedback here and at ebay.

Please look at images very closely before purchasing. I try to be as honest as possible with photos and take pictures of flaws (and state them as well) but please understand that some of these bags are old/used so they may have other minor flaws like loose threads, etc
CLOTHING!
Free People Floral Lace LongSleeve Thermal XS $78 – $19.99 + $6 shipping!
see more pictures + information on ebay here!
 SOLD!
like new, worn twice and washed right after. great for the chilly season, would make a beautiful gift!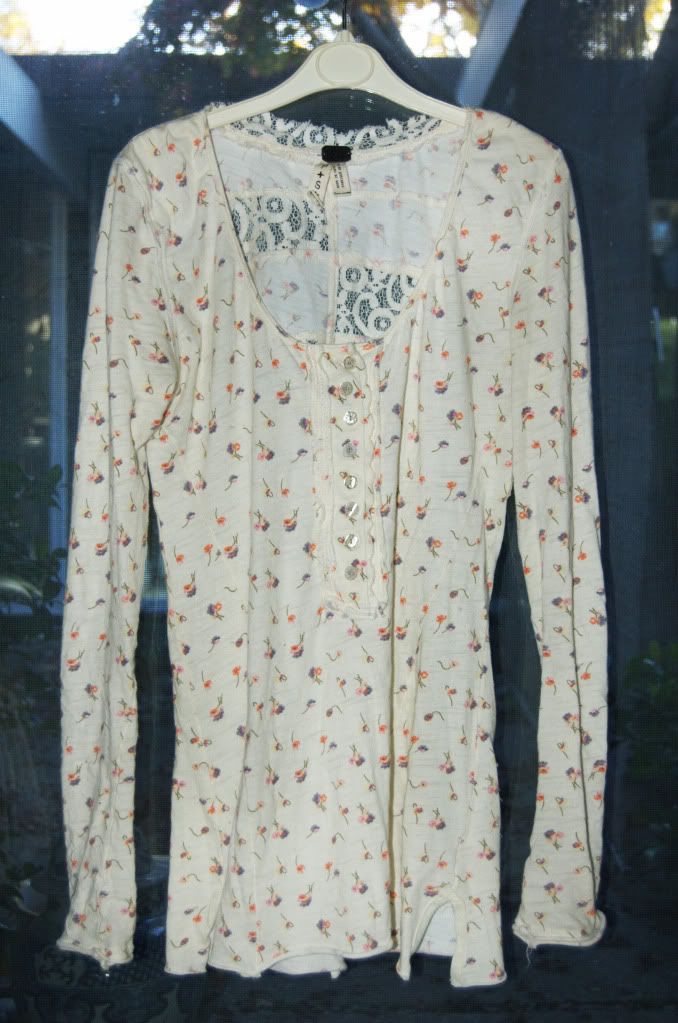 Old Navy Tie Dye Blue Racerback Tank Top S – $9.99+ $6 shipping
see more pictures + information on ebay!
like new old navy tank top, worn once and washed right after! very soft!
has a great DIY effect to it, without the actual DIY part! :)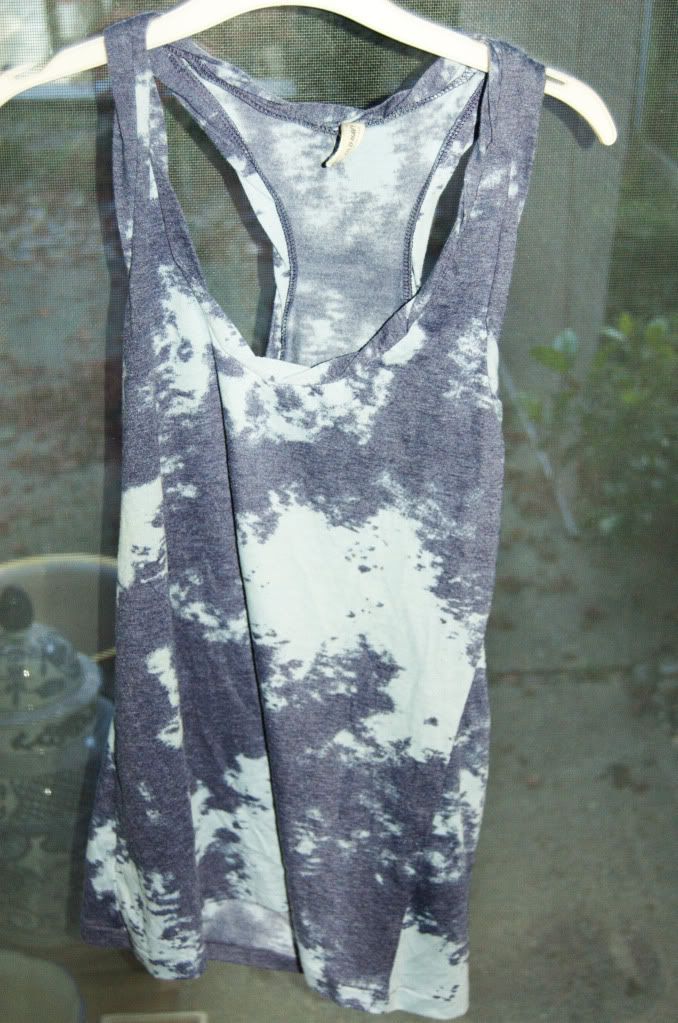 Abercromibe & Fitch Tiered Blue Lace Dress XS $148 – only $45!! + $6 shipping
a wonderful blue lace tiered dress by abercrombie & fitch. i bought it for my birthday two years ago but only wore it once! O:
see more information about it on ebay!
(for the record, this is a picture of ME wearing it. XD)
Free People Red Turtlenck Snow Fox Fireside Sweater Christmas Holiday Large $128 – only $48 SHIPPED!
my mom bought this but has never worn it for months since she bought it (aka she has never worn it, hahaha…!)
there is some tiny pilling/lint which can be removed with a lint roller :)
see more information about it on ebay!
stock picture:
Ecote Urban Outfitters Anthropologie Striped Cardigan Christmas Holiday S $68 – only $33 shipped!!
beautiful green cardigan sweater from anthropologie! very cozy, easily layerable. the entire sweater has a sweet stitched trim!
see more information about this item on ebay!
stock picture:
BAGS!!!!!
1. Pink and Brown sweet Velour Juicy Couture purse! like new, literally used once.
Bought for ~$300 at Nordstroms!
It comes with a little charm on the outside, and a built in heart shaped mirror, as well as two side pockets, all with a leather trim. [see add. photos]
Selling it for $100 OBO. shipping is $11.
I'm not selling it for such a deal because it's flawed or anything, I just need the money and I KNOW it would make the perfect present for someone who deserves it :)
Dimensions are about 7×11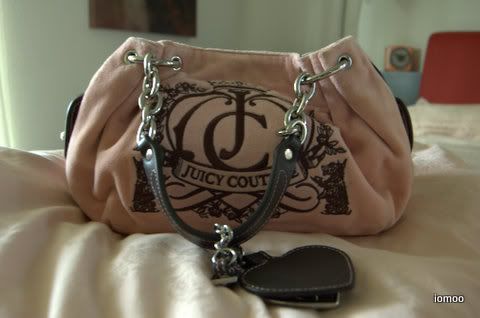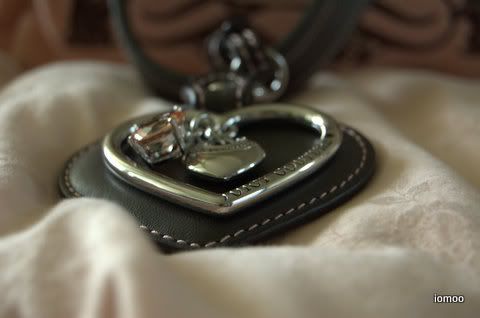 More photos: [copy & paste into address bar]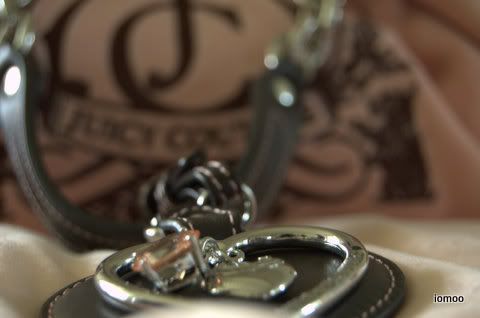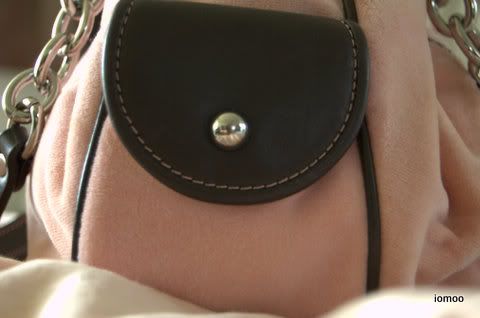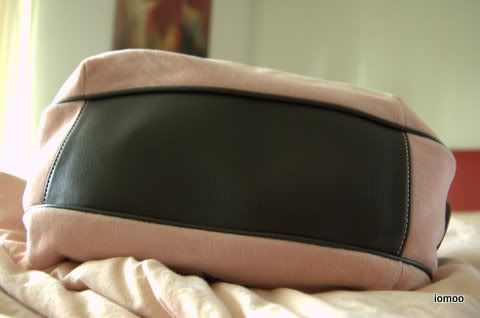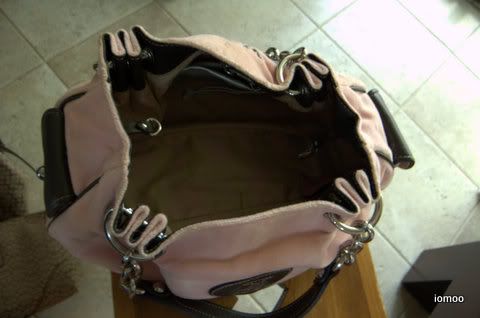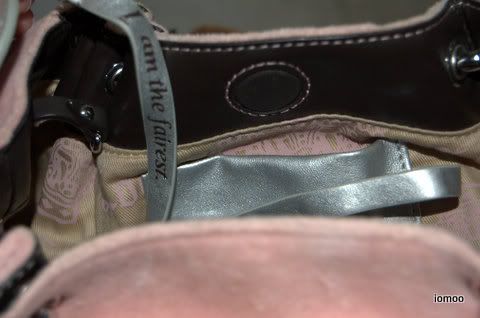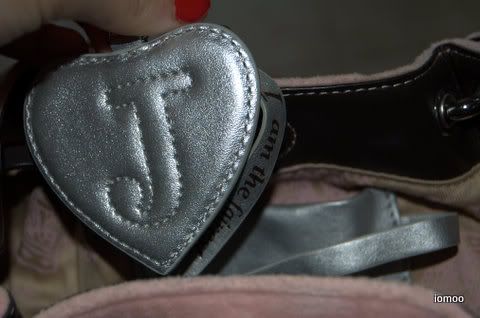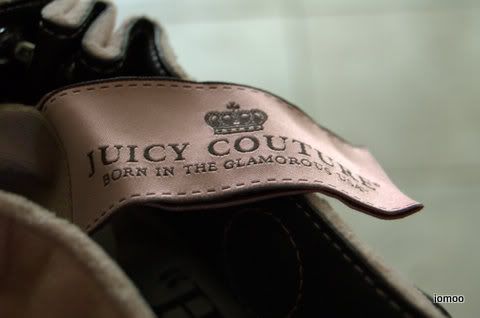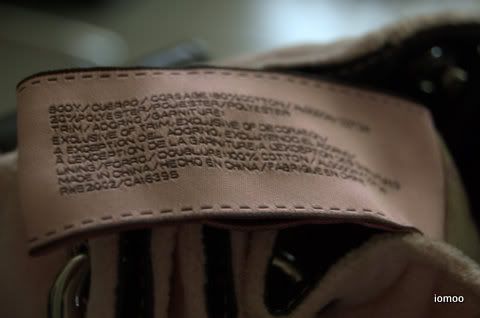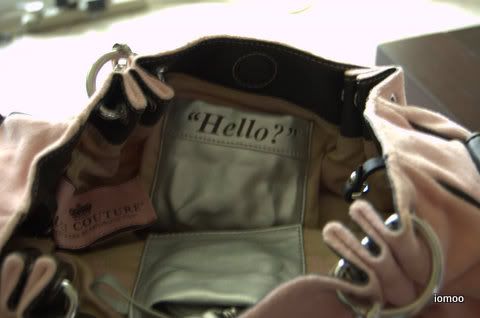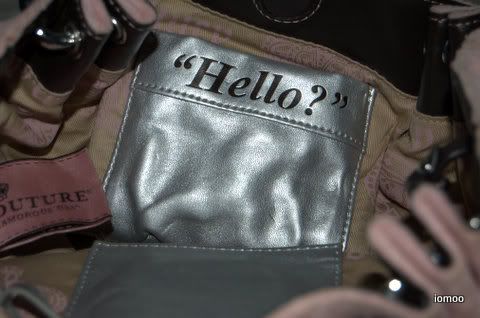 2. Traditional Coach all-over patterned 'C' double pocket with leather trim.
Bought at the Coach store about 5 years ago or so? for about ~$300 (my mom bought it so it was about that price.)
This gorgeous classic Coach purse features a beautiful silver front clasp that has a secret closure for easy access, a light leather trim, and an allover 'C' pattern that Coach is famous for. There is also a Coach 'dog tag' that comes with it on the side! The inside also has a leather square that has the Coach logo and a little description of the brand or something on the inside.
There are two slots on the inside as well.
Some of the leather appears worn on  the side, but it is not extremely noticable.
The original tag will be included. [see additional photos]
Selling it for $150. Shipping is $11. OBO
More Photos: [copy and paste]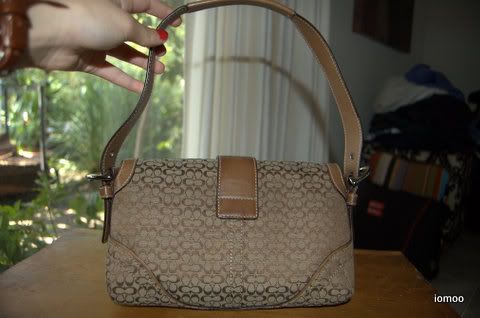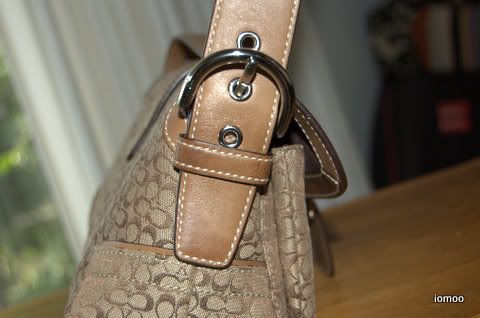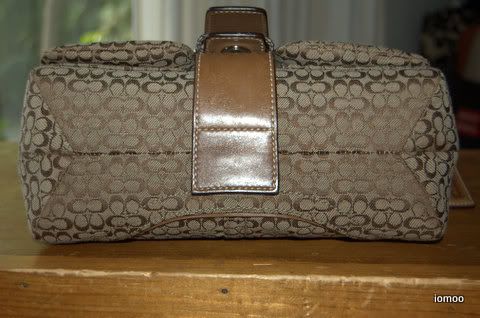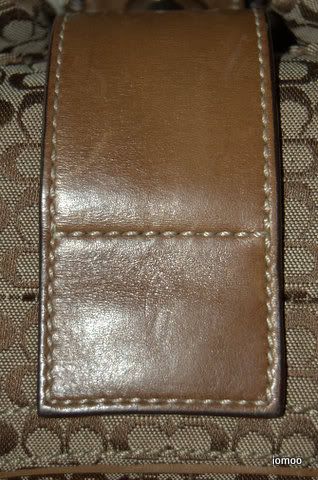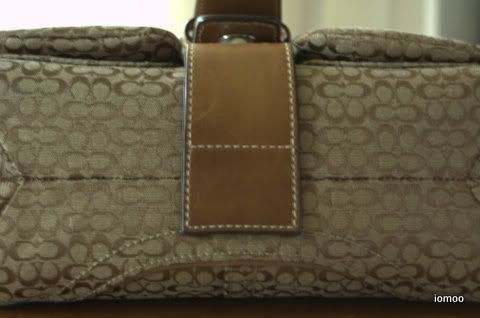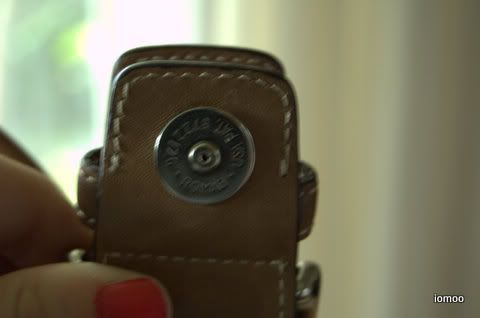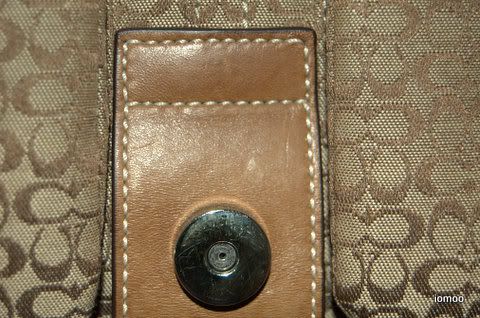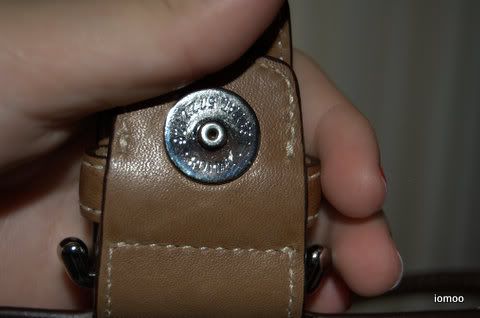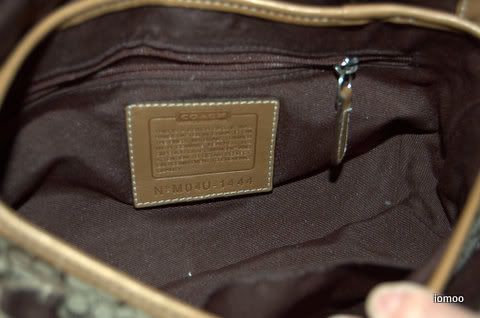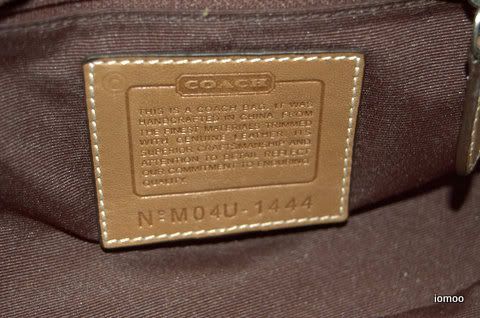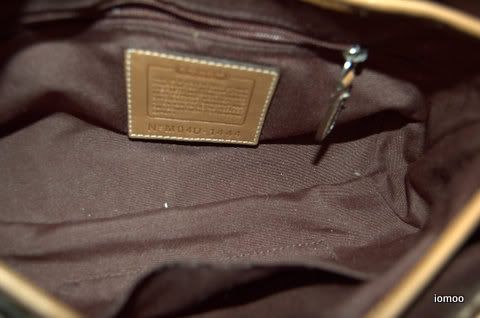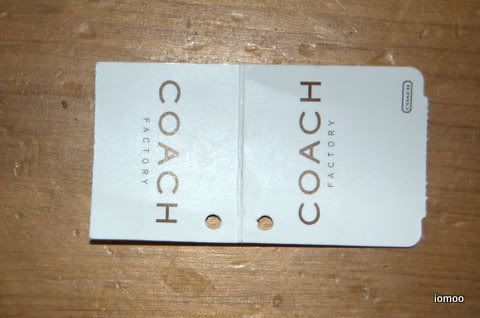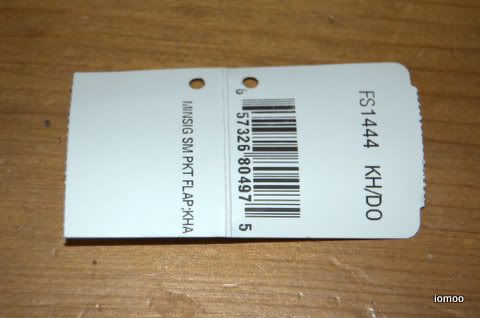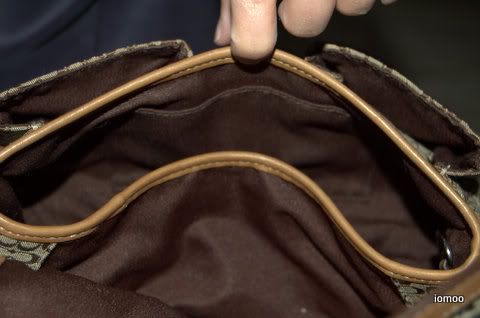 3. REPLICA Coach Bucket Purse allover 'C' patterned with light pleather handle
Beautiful bag! If  you can't afford the real thing, this is a great and very close replica to Coach's famous bucket bags!
Only used a few times, the handle has some small loose threads and the bottom has some signs of use.
Inside is a very clean polyester type material.
When I first saw it in my house I didn't even realize it was a replica! It's very well made for one :)
Selling it for $30 + $11 shipping OBO.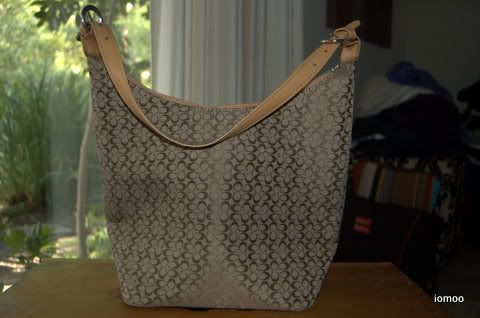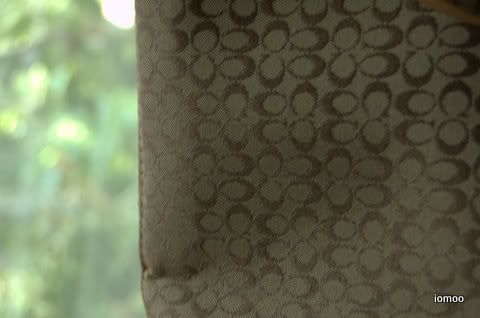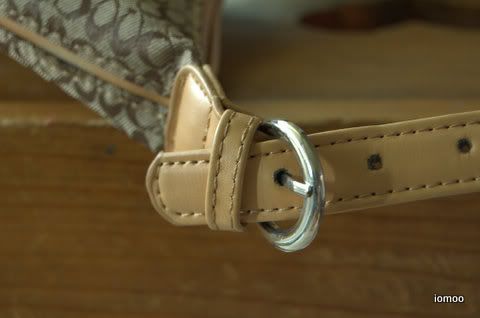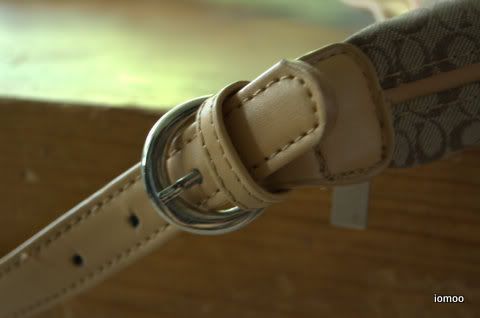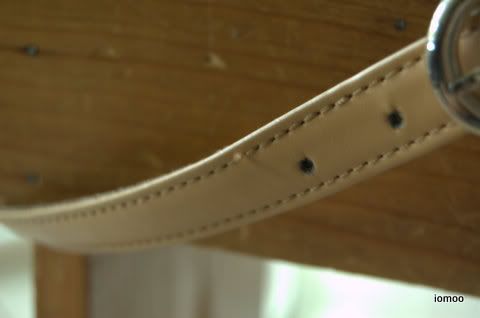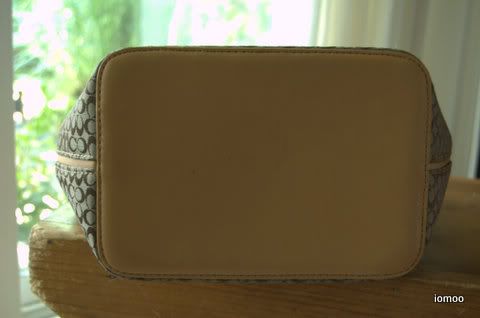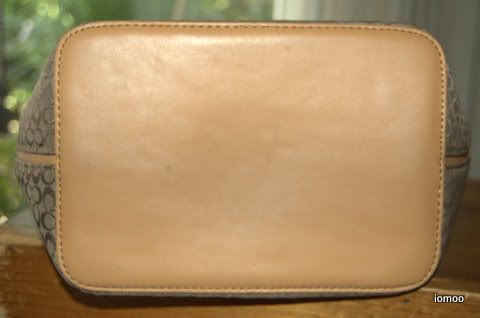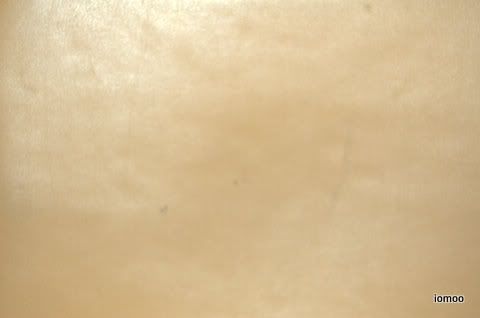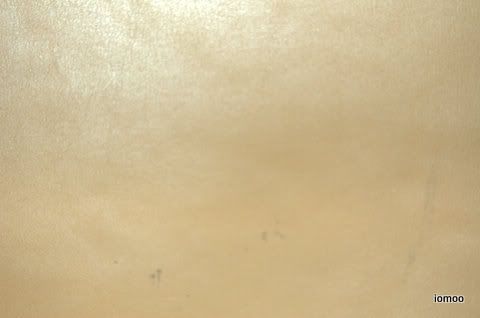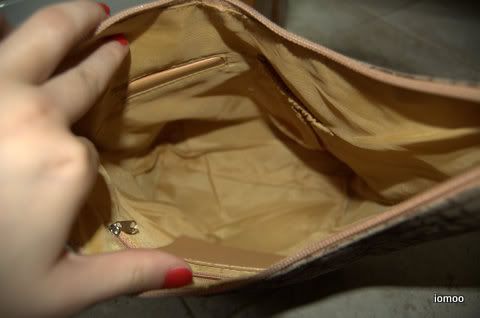 4. Plaid and Suede Banana Republic double flap purse
This purse is absolutely gorgeous! It features a secret clasp for easy access to open the bag, double pockets on the outside, and a beautiful plaid color all over, and two suede pockets on the outsides too. There is a charm on the outside that reads 'BR', and the inside has a metal piece that reads Banana Republic.
It comes with its original dust bag as well :)
Has been used a handful of times but has no visible defections. [see additional photos]
Originally purchased for about $198, looking to sell it for $90 + $11 shipping OBO!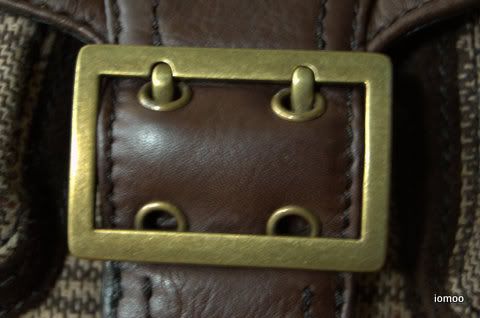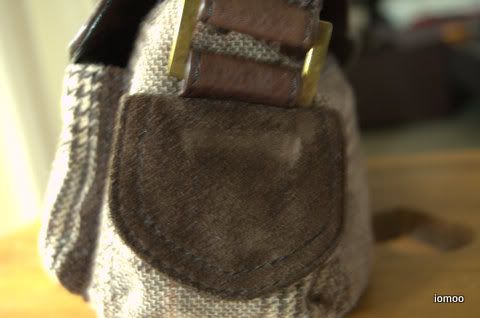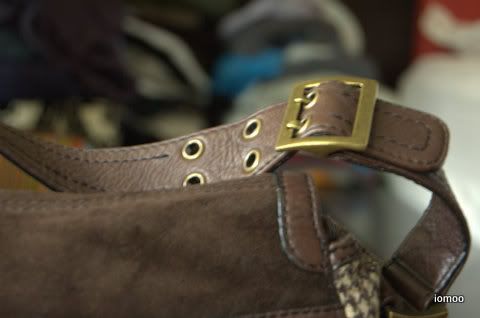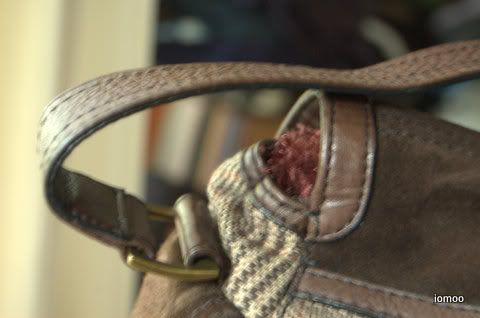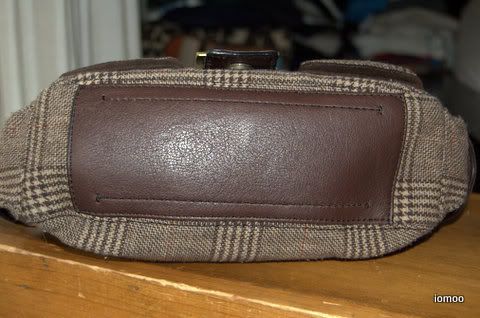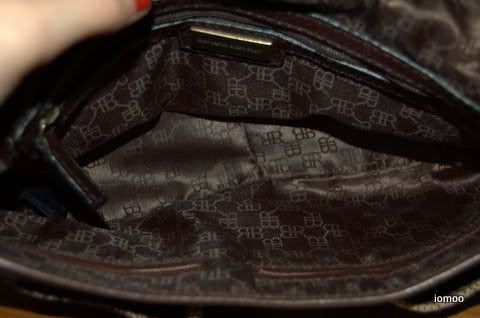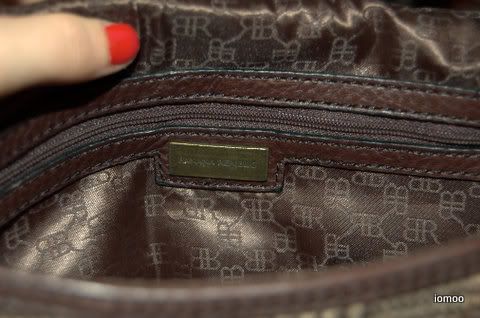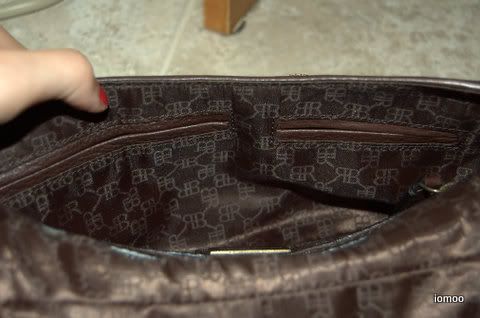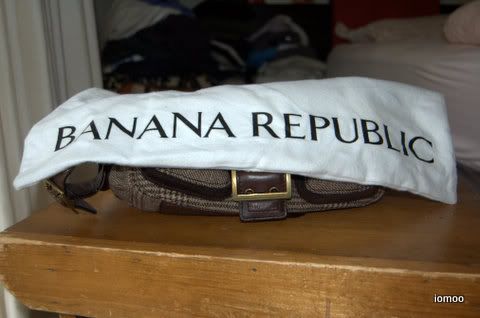 5. Black Leather BEBE Boston quilt-styled bag 
This bag is absolutely gorgeous. Purchased around 4-5 years ago from the Bebe store for about $300!! 
It is real leather, and it is SO soft! It also comes with a cute 'b' charm with tassles. The zipper also has tassles for easy open and close access.
The bag has been used a lot, as it is the perfect size for anybody and beautiful too. The leather has some tiny flaws, see additional photos. Bottom shows some signs of use.
The inside has various 'bebe' written all over it, and the bebe logo on a tag. [see additional photos]
Selling it for $100 + $11 shipping or best offer.
More Photos: [copy and paste]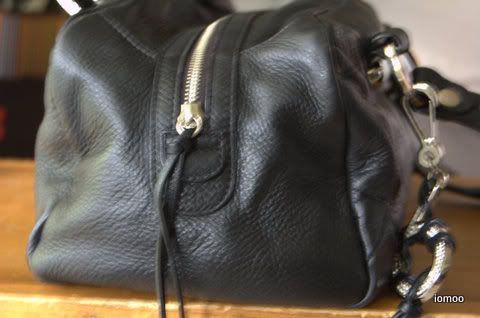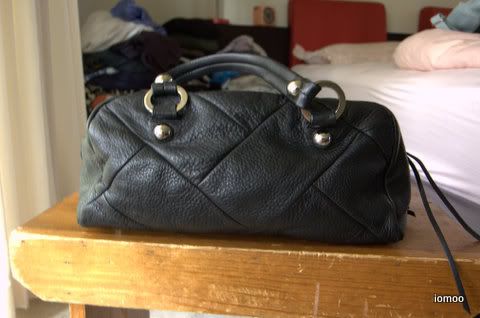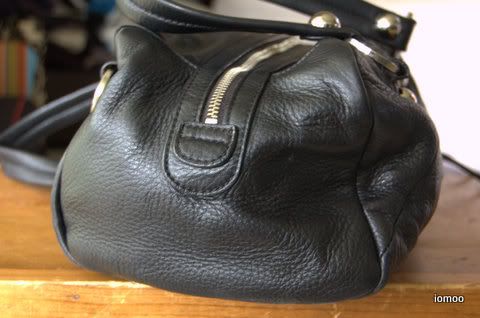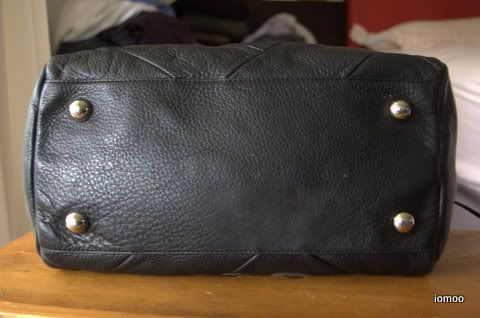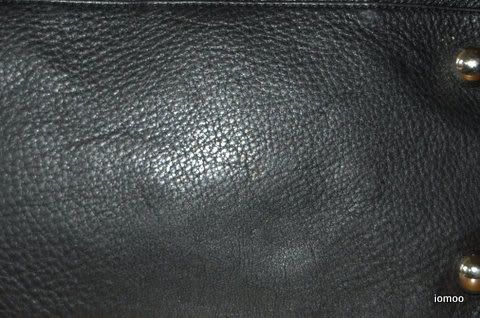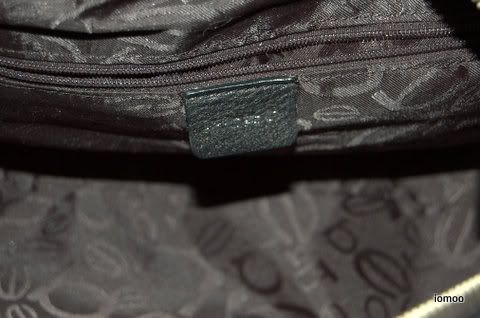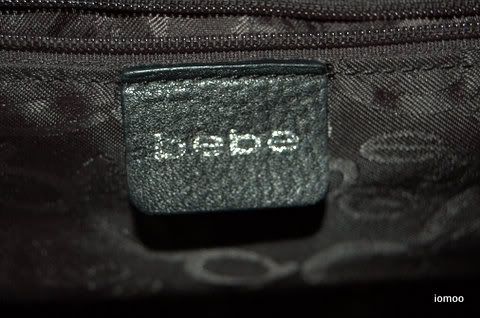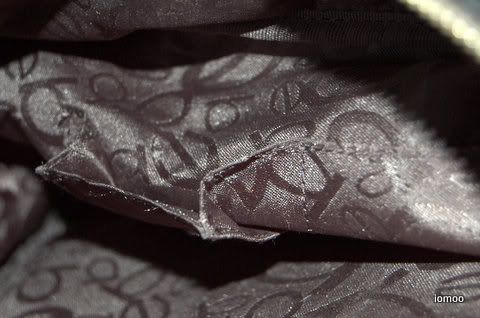 6. Beautiful Festive Kate Spade layered Quit Styled Purse
Bought it originally at Nordstroms last year for $500!!!
It is one of my favorite purses ever, with it's beautiful blue red cream and pink colors allover, and red plastic accents.
It has a secret magnetic closure so it's easy to open!
The red plastic buckle on the front has 'Kate Spade' printed onto it.
For some reason, the handle has one tiny little loose thread, as well as the inside below the logo. Very unnoticable though!
Lining is a GORGEOUS satin deep pink/red color with little circular leaves or something on it! :) The logo is printed inside in a gold font.
Comes with the original dustbag with a REALLY cute quote on it, and a pink drawstring!
Real leather.
KEEP IN MIND this purse has NEVER been used!
Selling it for $200 + $11 shipping OBO.
More Photos: [copy and paste]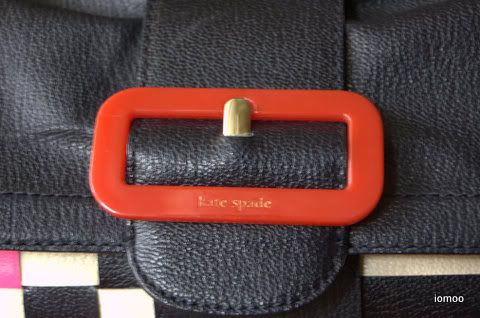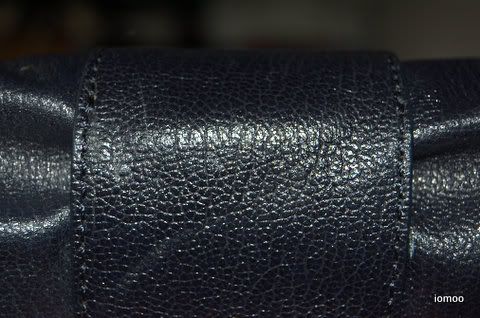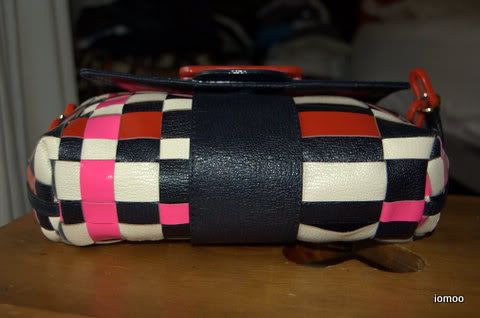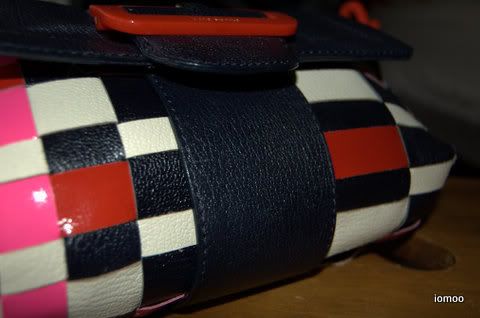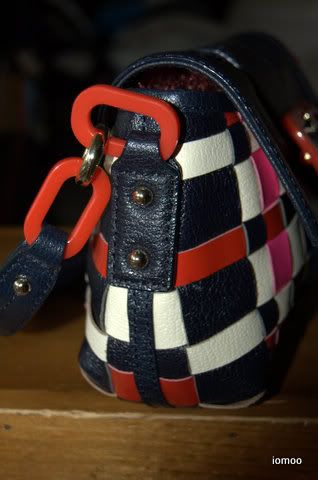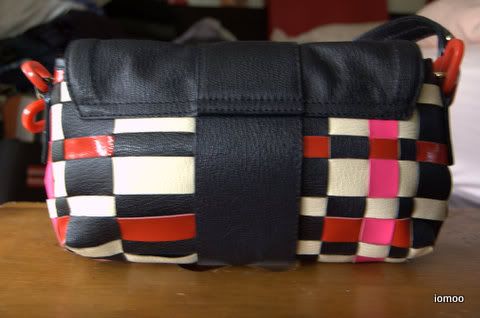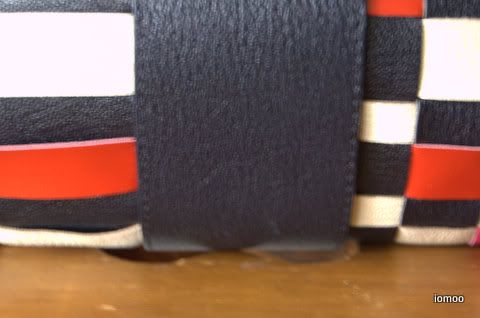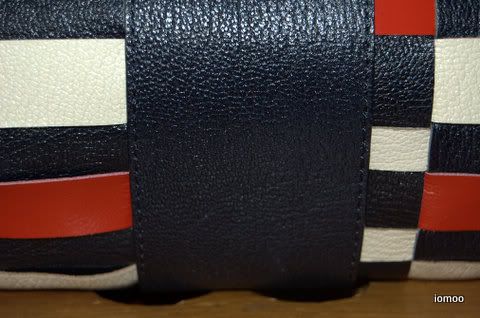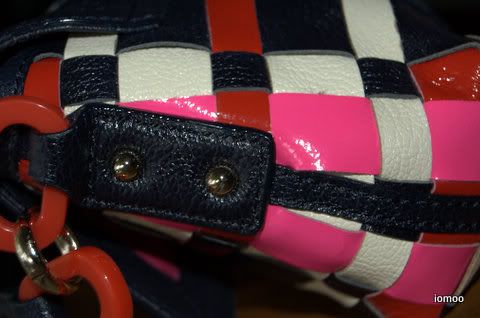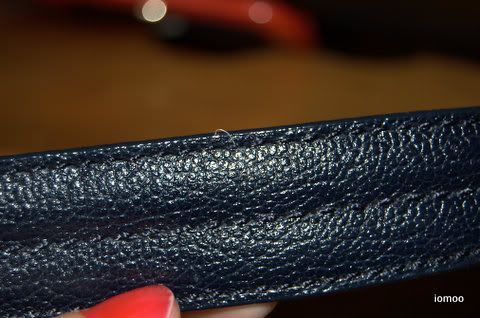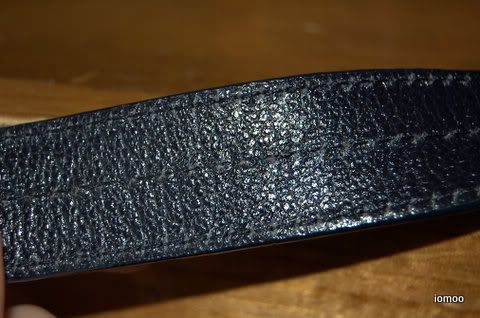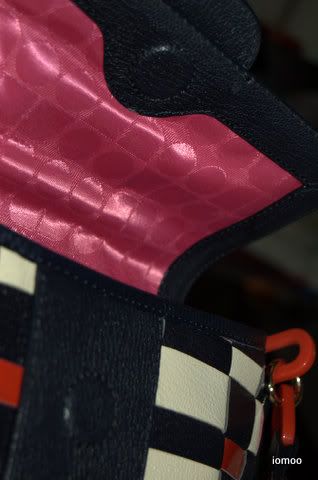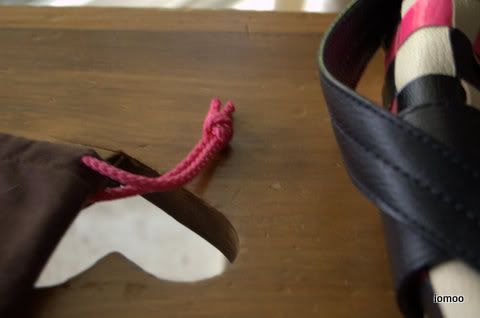 7. CLASSIC! Tan Leather Coach Bucked Bag
Bought it so long ago! SUCH a gem. Bought it for around ~$400-$500!
Fully leather.
Used a handful of time, The bottom shows signs of use and one gray dot, but it can probably be cleaned with leather cleaner.
Comes with a cute metal 'dogtag' on the outside, as Coach always does! The inside has the cute Coach leather square with some kind of description of the brand.
NOTE: THERE IS A VERY LARGE RED STAIN ON THE INSIDE OF THE PURSE FROM LIPSTICK. It can probably be handwashed, and it is only visible on the inside. PLEASE BE AWARE.
Because of said flaw, the purse is $100 + $11 shipping OBO. Although there is a stain, please keep in mind the purse is in beautiful shape and the flaw is only on the inside, plus it has already been heavily reduced, so I won't be very keen on lowering it much more.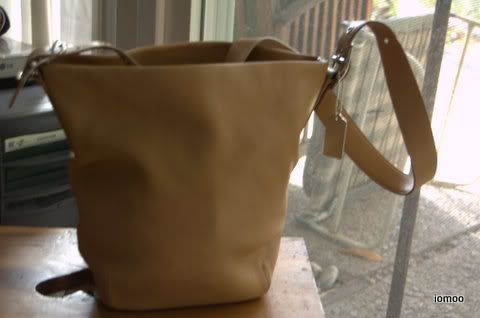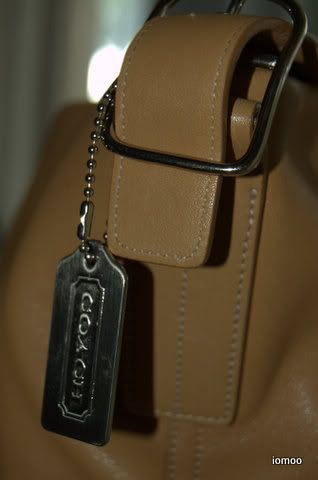 Red Stain on interior: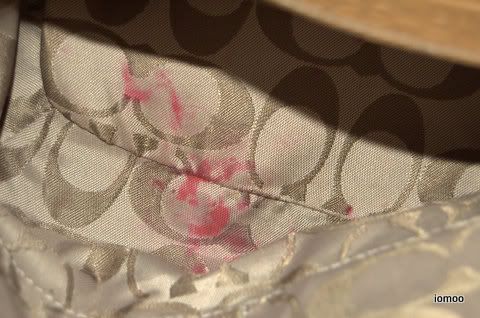 More Photos: [copy and paste]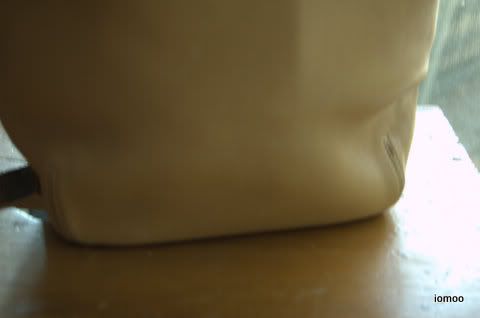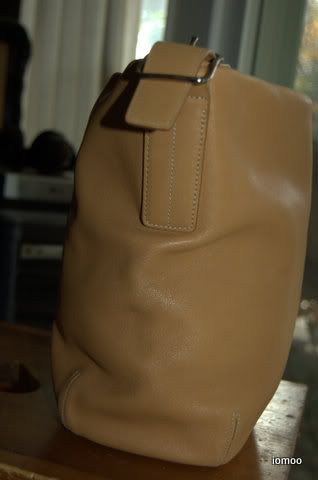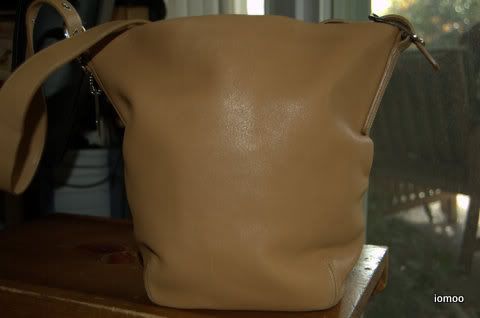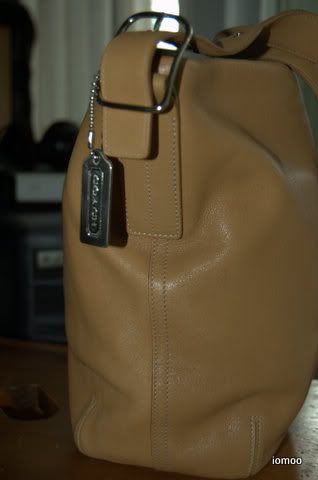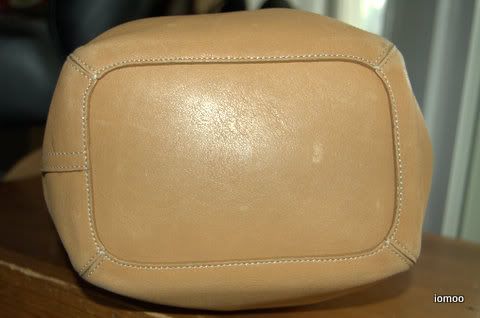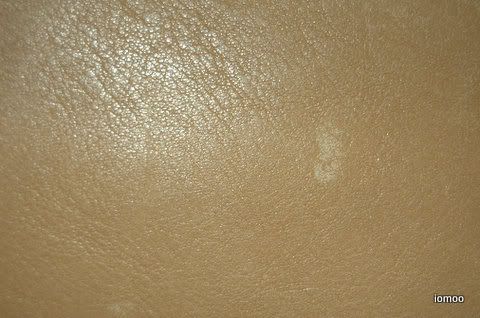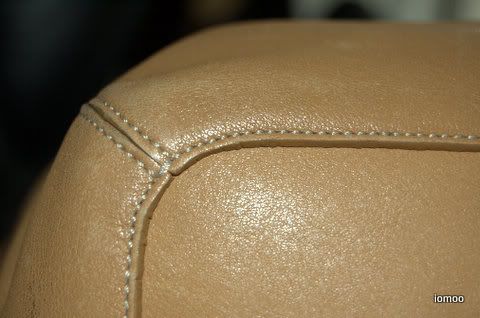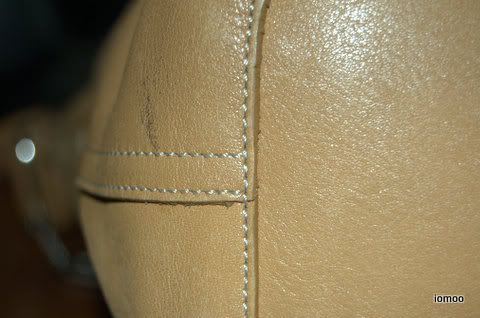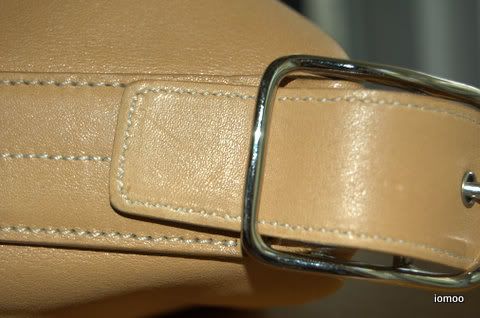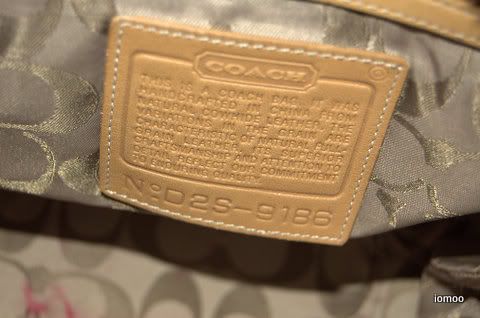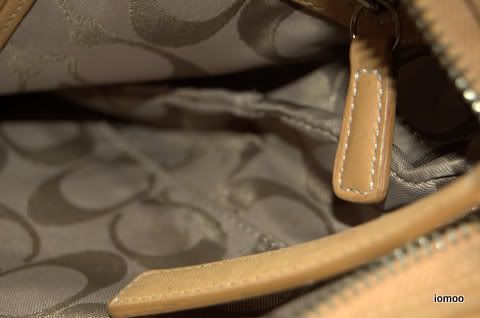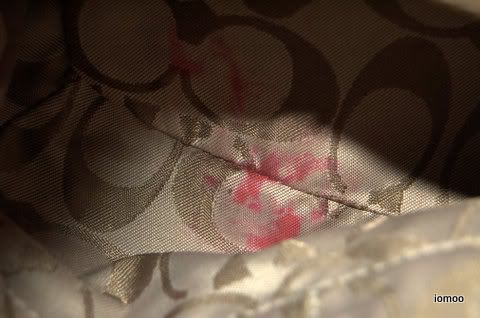 PLEASE LET ME KNOW IF YOU ARE INTERESTED!
FEEL FREE TO LEAVE APPROPRIATE OFFERS!!!